There are many things in life that we love and two of them are gin and the natural beauty of Magpie Hill. We wanted to somehow capture this beauty and bottle it so that everyone can enjoy a little bit of the hill captured during one of the best seasons of the year, spring. May through to June sees the hill covered in the sweet smelling delicate yellow blossom of gorse. With subtle notes of coconut and pineapple.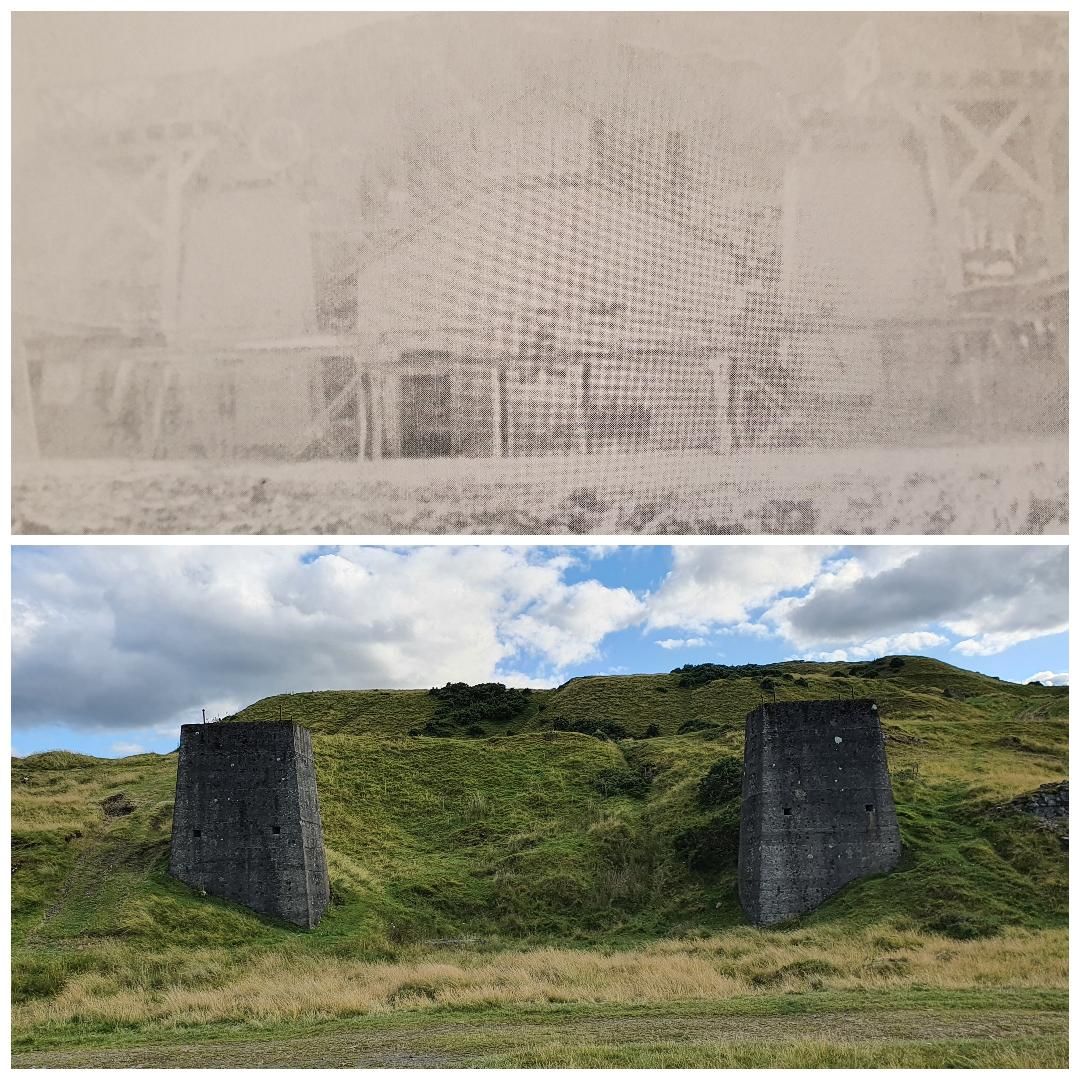 Industrial History - Magpie Quarry
"Deep in the rural south Shropshire countryside lies Magpie Hill. A few clues remain to its industrial past as a quarry, and today it remains a source of the exceptionally hard dhustone.
Atop the hill, known by locals as 'The Magpee', the views span for miles in all directions, presenting a colourful and ever-changing patchwork of fields. On the hill itself, grassland gives way to wild flowers, gorse and shrubs."
In the 1860s, Clee Hill experienced its own industrial revolution. Stone quarrying became a commercial industry...Today all that remains are twisted metal girders, rusty steel and crumbling concrete foundations. Here you see the crusher and machinery at the beginning of the ropeway (c1900 top photo courtesy of Alf Jenkins) and today (2020).
Kind permission given by Alf Jenkins to republish extracts from his book Titterstone Clee Hill – Everyday Life Industrial History & Dialect [Jenkins, A.E. (1983/6th reprint 2018). A.E Jenkins, Ludlow, UK

Always having loved gin we wanted to produce our very own, a gin that could somehow capture the uniqueness, beauty and nostalgia of this wonderful area - so we enlisted the help of Ginius mixologists and our friends at Hawkridge Distillery to bring that dream to life. With their help we have created what we believe to be the perfect gin that can be enjoyed with either your favourite mixer or simply sipped over ice.